Here is the list of all adivasi gana which are trending on youtube. I will provide all list of songs on this blog
These are very popular songs in adivasi people.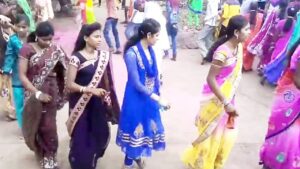 Information about Adivasi people
By Venkata Siva Naidu N:
How much do we really know about the Adivasis in India? Do we need to know about them? What role do they play in helping the country flourish? here is the full information about this 
The government of India has coined a constitutional term for Adivasis – Scheduled Tribes (ST). According to Article 342 of the Constitution of India, there are over 700 scheduled tribes in India and as per the 2011 census report of India, there are around 104 million indigenous people in India. Adivasis comprise 8.6% of the total population of the country.
Adivasis in India have consistently contributed to the diverse culture of the country. They are experts in wildlife and nature conservation, have knowledge of various sustainable agriculture and living practices, ethno-medicine and have a rich culture of stories, literature, art and dance forms.
It's time we change our perceptions about Adivasis from myth to reality. The campaign #KnowTheAdivasis is an attempt to make that happen. Follow along for more facts and myth busters about Adivasis!
India has a rich history of flourishing civilizations, empires, and rulers. The sub-continent of India has witnessed wonderful eras under different empires. This resulted in cross-cultural exchange among people. Through all of this, there are groups of people that are living in this country who migrated here during the time of early inhabitation. They are called Adivasis. Adivasis have been living in India from as early as 2000 BCE. The word 'Adivasi' is derived from Sanskrit and means 'the earliest inhabitants'. Adivasi is the word coined to represent indigenous people of India, is widely used in India and Bangladesh. Experts say that Adivasis arrived in Indian sub-continent region during the great human migration from Africa. At present, they are spread over the Indian sub-continent: India, Nepal, Bangladesh and in the Andaman Islands. Nearly 90% of Adivasi people in this region live in rural areas.
Lets talk about adivasi gana (adivasi community music)
adivasi songs list
for more historic and technical blogs you can go here